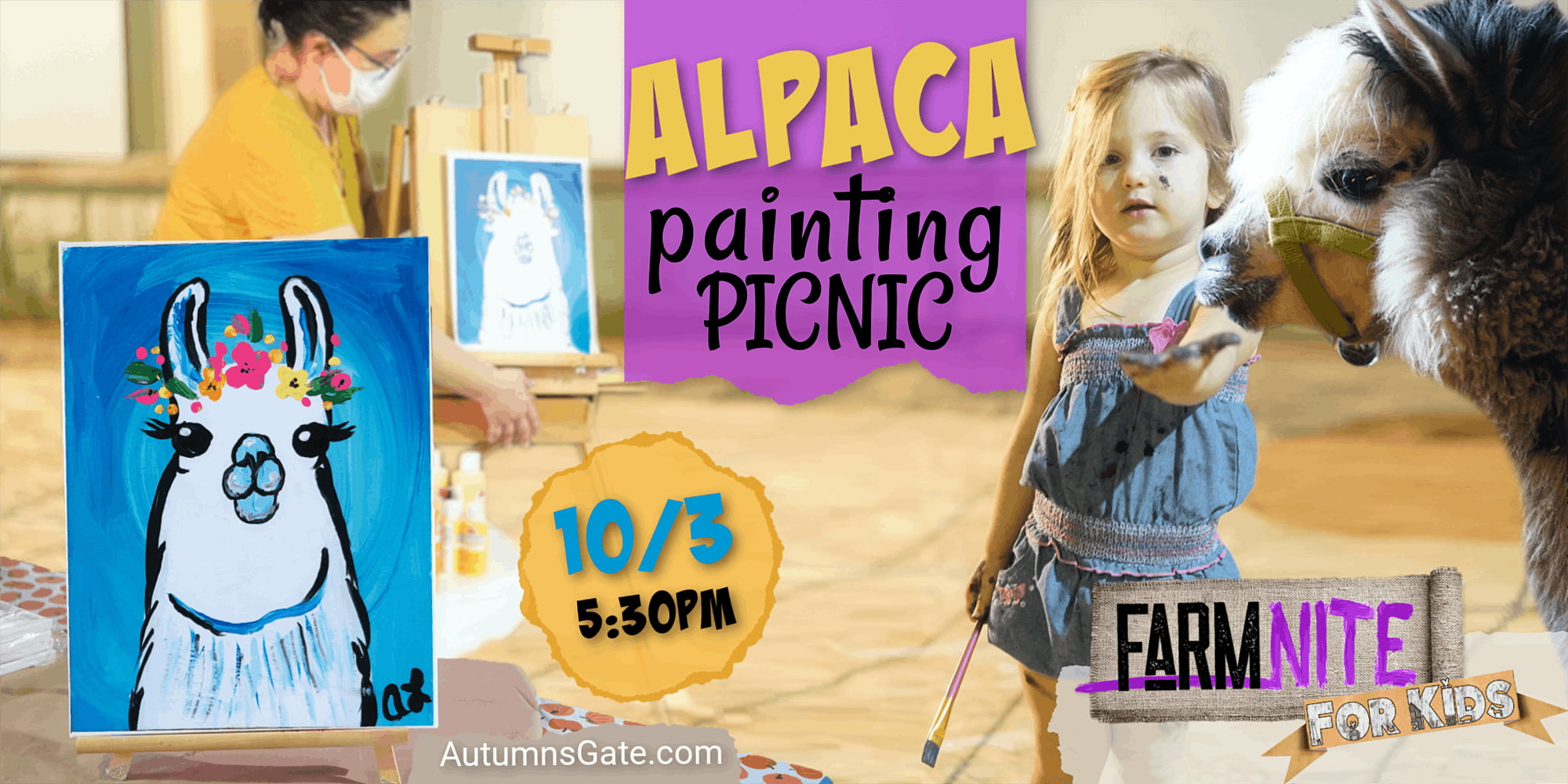 Give your kid the opportunity to explore their creativity alongside one of our most popular farm friends. Come paint and meet some animals!
Ready to get your kids out from behind that screen?
We have an incredibly fun event designed just for kids this Saturday, 10/3. Give them the opportunity to explore their creativity as well as their love of animals.
This 1-hour event will walk kids through how to paint their very own Alpaca portrait as well as participate in an interactive meet and greet with these wonderful animals. They'll also get a chance to meet all our wonderful barnyard friends, including some of our horses, cows, pigs, sheep, and our newly born little baby donkey.

So much to do in such little time, this event promises to be jam packed with creative fun and adventure. All paint supplies are included in the ticket price of $30 per child. Tickets can be purchased on our website. Space is limited and this event is sure to sell out fast, so don't wait to save your spot!
As you can imagine, their attire will likely be an indication of how much fun they had painting on the farm, so please dress appropriately.
You can find more information about this and other events on our website https://autumnsgate.com where you'll find a chat function to speak with someone directly. You can also email [email protected] or give us a call at (716)791-5051 with any questions.