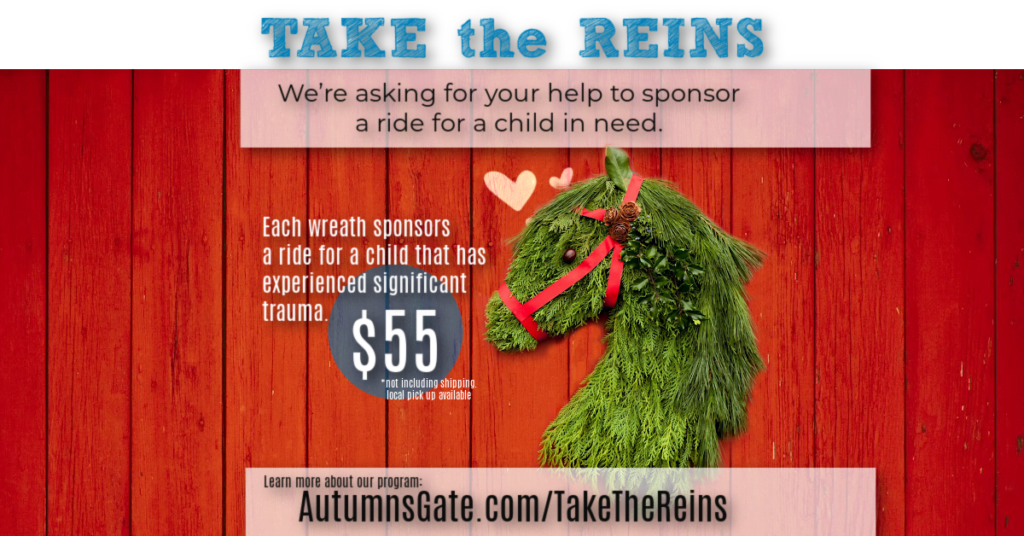 Take The Reins is a sponsorship program helping local kids that have experienced trauma and need financial assistance in participating in our programs.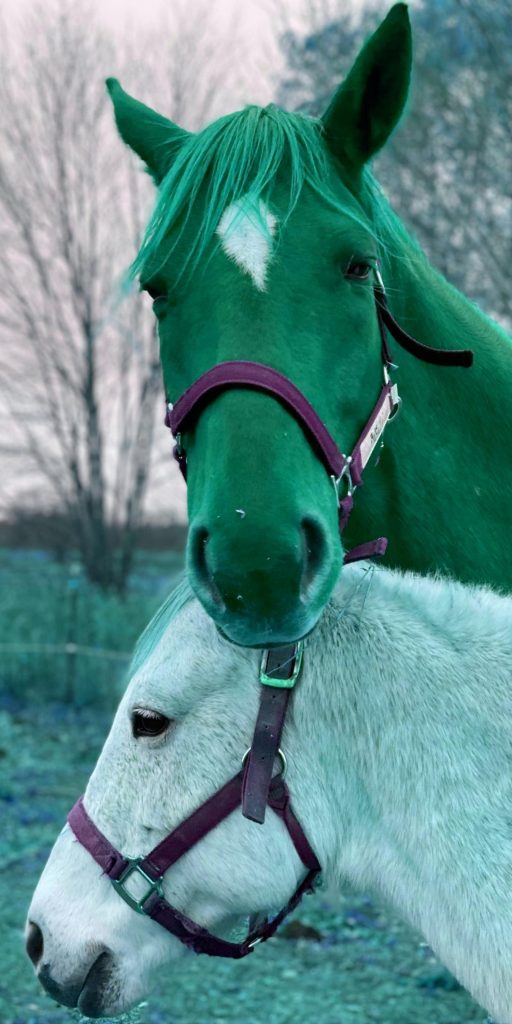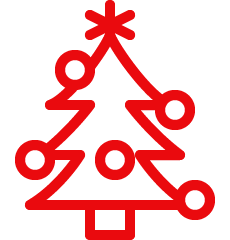 We see how much impact horseback riding has on children every day; it's why we exist. It's hard to put in words, but the look in their eyes are unmistakable. Most profoundly affected, are kids that especially need a reason to feel good about themselves, their accomplishments and their life.Trauma has a way of steeling attention, creating a lens that skews all aspects of life negatively.Children that experience significant trauma are especially prone to depression and anxiety. Childhood should be a time of magic, of blind optimism and a tomorrow unbounded by the constraint we self-impose as we "grow up".Take The Reins is a program for children that have experienced significant trauma in their lives, and that need help remembering how amazing life is. To help them heal by rediscovering their spark of joy and finding strength in their accomplishments.Our mission is to help kids in our community that need it most, regardless of their ability to pay.We're asking for your help in sponsoring a ride for a child in need.Empowerment is at the heart of hope, and confidence is the product of accomplishment.Each wreath sponsors a ride to a child that has experience significant trauma, and that needs your help to rediscover how amazing life can be.
Help us replace their narrative with one of hope, and of healing.* Wreaths are available for local pickup at 1956 Balmer Rd. Ransomville, NY 14131. Please reach out after purchase with any questions or to arrange pickup/delivery. You can email us at
[email protected]
or text/call 716.791.5051.